Browsing articles in "Shane"
Shane will be featured in the September issue of Zooey Magazine and I have added a few of the outtakes to the gallery.  You can also check out a behind the scenes video.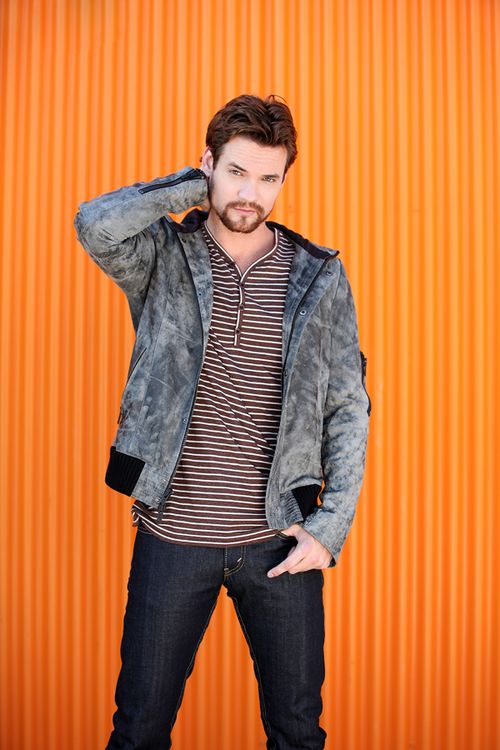 >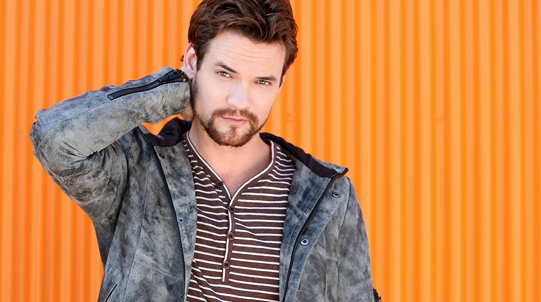 >
Home > Shane > Photoshoots > 2011 > 03 – Zooey Magazine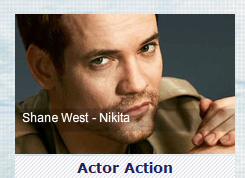 >
Congratulations to Shane and his Nikita co-stars for being nominated for Teen Choice Awards.  They are nominated in the following categories:
Best Actor: Action: Shane West
Best Actress : Action: Maggie Q, Lyndsy Fonseca
Best Action Series: Nikita
So head over to vote for Shane, the show and his co-stars and lets make sure that the best really do win!
http://www.teenchoiceawards.com/voteTv.aspx

So here is an update on the Birthday Project.  Thanks so much to everyone who have already submitted pictures/donations – they are greatly appreciated.  And for anyone who has donated – please let me know how much as I plan to put a total at the end of the video I'm making (send them to this email address: goldstaarr.shanewestfan@yahoo.co.uk) And if you are planning to donate, please do the same and remember to make your donation in Shane's name – Shane West. The Elephant Project said if you said your confirmation on to him they will send you out a 5×7 picture of Shane holding the stuffed elephant:
Thanks to all those participating in the Shane West birthday project who are sending donations to help fight Alzheimer's disease!
Really touched by all the donations we're getting for the Shane West birthday project! He has a great group of fans! Thank you all.
If you've donated, plz fwd your email confirmation + address 2 david@elephantproject.org so I can send u a 5×7 copy of Shane's elephant pic!
Regarding pictures for the special fan message video – I have recieved some but not as many as I had hoped so please, please do send then in ASAP.  Make sure to keep it short – 2 sentences maximum – so Shane will have time to read it.  Thanks again everyone
Sammy.

O.K, so Shane's birthday is coming up pretty soon and I'd love it if us fans could put something together for him – and also do something a little more special if you are able to ;)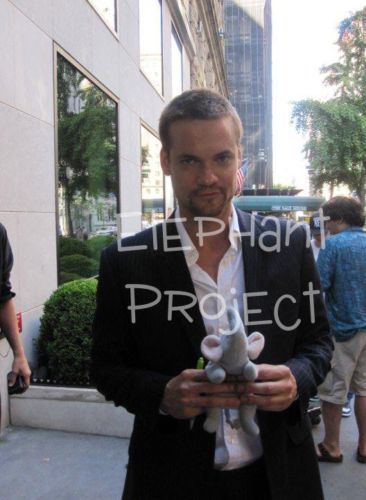 >
So last year at the CW upfronts Shane was participated in "The Elephant Project" – An organization to raise money and awareness for the Alzheimer's Association.  So I got a tweet from the lovely @Manda_Lynn_B suggesting that if fans are able to we could donate to the charity as it is obviously something that Shane himself supports if you are able to – but no pressure because there is something else you can do as well (we'll get to that down below!)
If you can donate you can do so here – and make sure that your donation is in Shane's name so the project know who its from.  I emailed the guy who runs the project and he said that he would be honoured for the fans to donate to the project for this special event.
If anyone donates please message me at twitter (@goldstaarr) and let me know the amount you donated so I can keep a record and do a final total for Shane to let him know.  Please also email me at the address below with a screenshot of your receipt.
Another project that came together with the combined minds of myself and @SabbyNoCanDo is a special video for Shane that I will create filled with fan mesages (make sure to keep them short so he can read them!)  But these messages come with a twist – don't just write it on boring old paper – be creative!  Write "Happy Birthday Shane!" across your hands, in the sand or yummy gummy bears!
Again, please send all pictures to myself @goldstaarr at this email address: goldstaarr.shanewestfan@yahoo.co.uk before June 7th so I have time to put it all together.

This is a video Shane did for MTV – "When I was 17″. It's really good so check it below. :)
I want to thank @twinklestarr84 for uploading the video.
We are a little behind on news, and I'm sure you already watched the videos I'm going to post but I'm going to post in case you didn't. :)

Woot woot! This promo is great! Cannot wait for next week's episode!! This is getting better! :)
Did you get any tweet from Shane? I got one. And he tweeted to almost all my twitter friends. He's incredible sweet!! :)

I found this video on youtube and thought it would be nice to share this fan experience with more Shane fans.
This girl had the opportunity to talk and get an autograph with Shane West yesterday during their filming in her town. How lucky!!!!
Read her review and check the video below.
Alright so as some people know nikita was being filmed in my town yesterday and i went to see it to my surprize there wasnt many people around to watch probly cause it was cold and the weather was crazy, anyways, i watch from 11 am-6 pm and 9pm-11pm 12:30pm-1 am anyways ill give you a play by play.
(…)When we came back they were filming and we got to watch the gun fire/windows explode which is so cool up close and i met some really hot guy:p besides that i do have an insight on this specific scene they were filming which if you message me i wwouldnt mind giving out little information on it.
When i first saw shane west i laughed and couldnt stop i was star struck:p It still hasnt hit me that i actually saw him my crush since a walk to remember. The best part though was when they went on break for there dinner around 10 is or 11 ish i dont rember and he was walking behind me and my mom and shes introduced hersel asking for an autograph and a photo now that i can believe that i actually MET HIM! Unfortunetly in a time like that everything goes wrong first *The pen wasnt working *Then the page was to dark to see the pen *Then the camera was on video *Then the camera storage was full (Thank god for cell phones!)
The one good thing about all that downfall was that we sat there a little longer and he kept having to reput his arm around me;P haa, whatever that didnt faze me really, im just glad i got to meet him.
After that we said are goodbye, then we left and then came back to watch later, i felt like a creep lol but hey part of being a fan.
Also im hoping to get maggie Q's autograph tmmorw because there filming again about 15 minutes from my house in another small town called uxbridge:D where i know some people to go with thank god!


>
Nikita star Shane West enjoys shooting the show (CW, Thursdays, 9 p.m. ET) in Toronto. He cites the restaurant, theater and concert scene. "It's an exciting time of my life," he tells us. "I love being 32. It's a great age. It's exciting to see what's on the horizon."
source: usaweekend.com

Yesterday Shane posted something on his Myspace… He really likes being Michael!
I have been swept up in the world of NIKITA :)
I just wanted to thank everyone for the support over the years and I truly hope you all are enjoying NIKITA.
Its a departure for me and a role that I LOVE.
Who wouldn't love getting to play a spy and be a bad ass? lol
Nikita airs every Thursday night after Vampire Diaries on the CW.
My backstory episode (best written episode so far) airs this Thursday November 11th!
AND it seems we just got nominated for a People's Choice Award for Best New TV Drama!!
GOOD START to a damn GOOD show if I don't say so myself ;)
Thank YOU :)
Shane
So don't forget to vote for Nikita at People Choice Awards 2011, ok?

Shane's birthday project
You want to do something special for Shane's birthday? Read what we're planning to do
here
Next on Nikita

Nikita 2x01 | Game Change - May 12th (SEASON PREMIERE)